Mac Keylogger Software
Mac OS X keylogger software is a computer forensic tool that quickly records all typed key strokes and internet activities performed by the user on Apple Mac OS X installed machines. Mac keylogger software is formulated with enhanced surveillance mechanism to record entire user performed activities on Mac machines.
Software Features :
Mac OS X keylogger software proficiently records entire typed key strokes in surveillance mode.
Keylogger spyware for Mac record all clipboard content.
Keylogger OS X software conveniently records internet activities including chat, visited website, email conversation.
Keylogger Mac OS X utility is enclosed with advanced screenshot capturing feature.
Expertise OSX keylogger software is password protected.
Proficient keylogger OSX program record USB media insertion and removable activities.
Software does not slow down and affect system performance when installed on the Mac machine.
Professional key logger allows user to generate report of recorded keystroke entries HTML file format.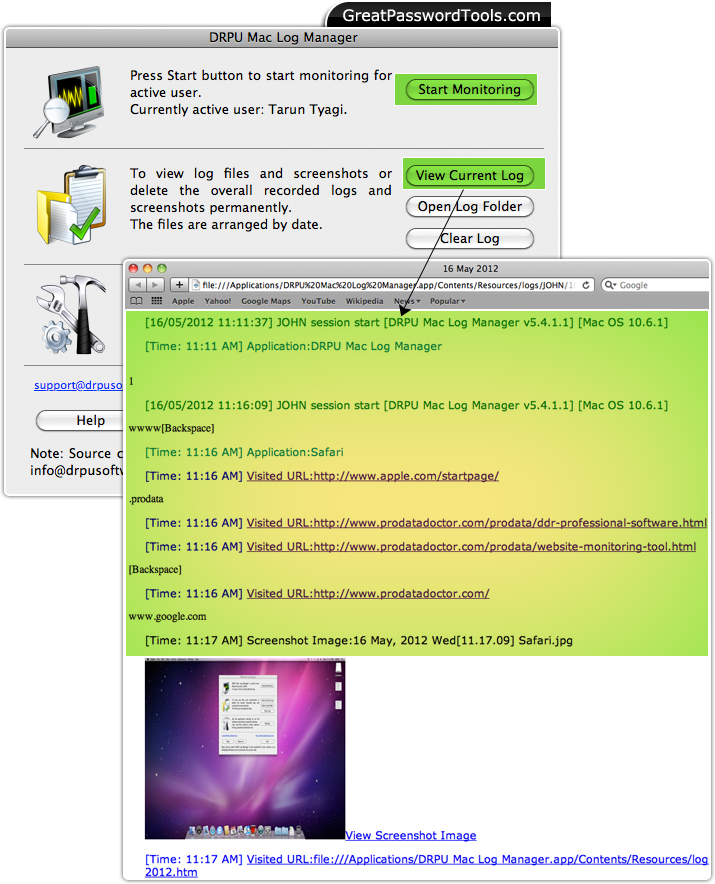 Working Procedure for Mac Keylogger Software
Step – 1 : General Settings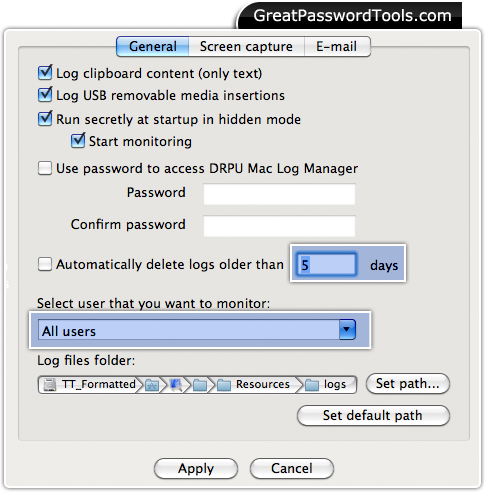 Step – 2 : Screen Capture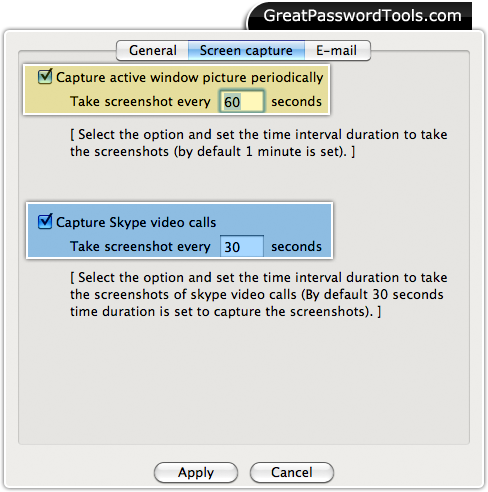 Step – 3 : E-mail Settings