Keylogger Software
KeyLogger Software is useful to check keystroke activities of your Family Members, Teenage Kids, Office Employees and other similar users in your absence. Runs in the hidden mode and easily records every character typed like login-passwords, composed emails, chat conversations, accessed web URL's and other similar keyboard typing entries.
Software Features
Records each and every keystroke details including typed password, URL's, emails etc.
Advance option to record keystroke activities in encrypted log file.
Log deliveries at specified email address.
Software runs invisibly (Stealth mode) and remains undetected in Add/Remove program list, Start up menu, Desktop shortcut icon and even from installation files and folders.
Password protected keylogger software.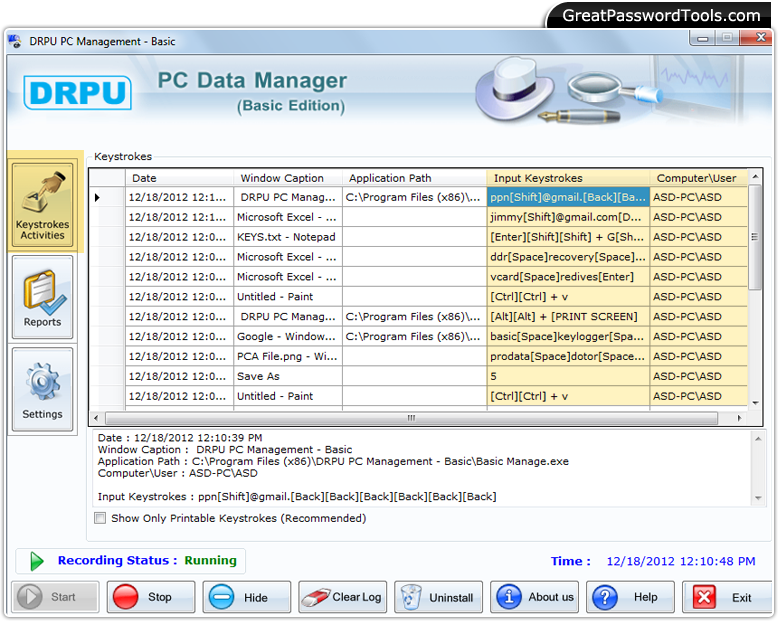 Keylogger Software Working Procedure
Step – 1 : Report Generation
Step – 2 : General Settings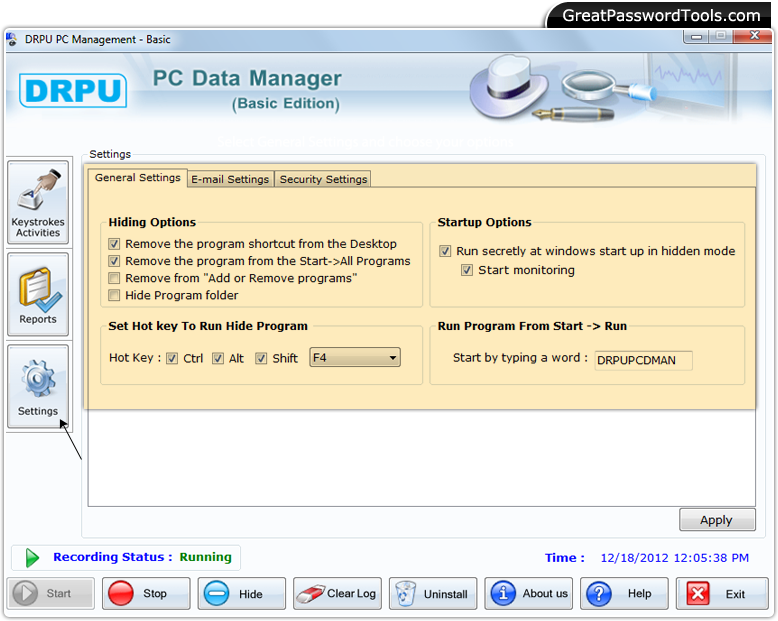 Step – 3 : E-mail Settings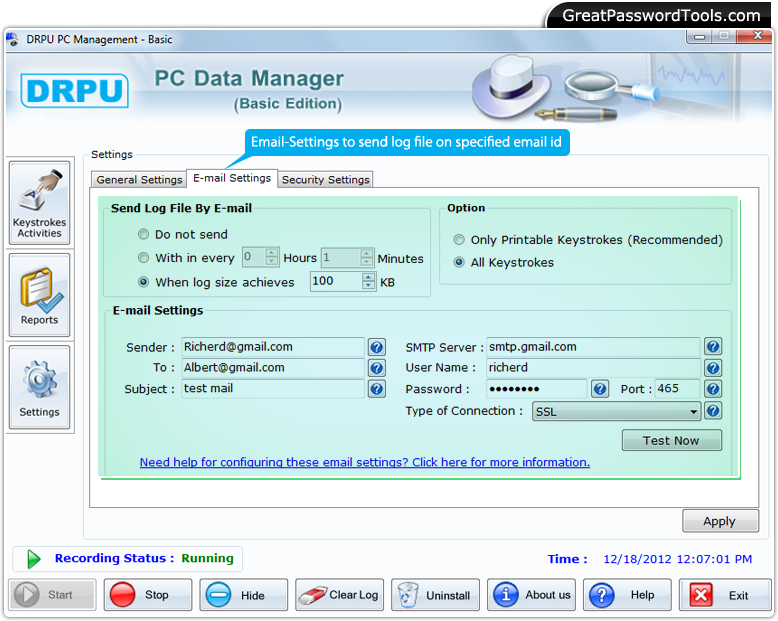 Step –4 : Security Settings